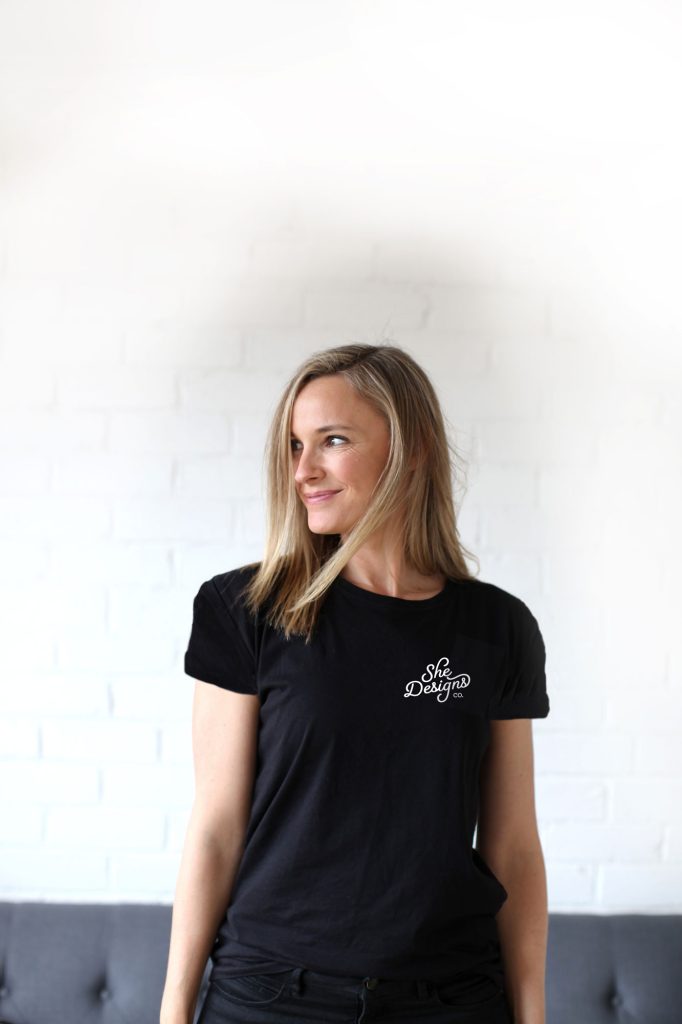 Does she design brochures? Yep. Does she design websites? Ah-Ha. Does she design the tiny stickers that stick on fruit? Of course! So, what else does she do? She designs logos! 
For almost ten years as GIGI & LULU, she has designed it all and it was time for a name change – She Designs!
Designing allows her to be free and creative. She gets to play with colours, fonts and imagery. She gets to drink chai and daydream out her window as she conceptualises. What a perk! She also loves the tingly feeling when she brings a dream to life. A vision in your head now on paper (or a screen, cos you know, it's 2019). 
You want more a logo? Done! You want to show off your new logo on a postcard or an illuminated sign? Easy! You want the world to know you're open for business? Don't worry, she designs it all…You dream it. She does it.
Who is she? She is Prue! Your go-to design girl.
DESIGNER . DREAMER . DOER